On-demand webinar

Improving sustainability by reusing starch in recycled fiber

Interested in learning how to use less starch without losing the strength properties of packaging board? Do you also want to reduce your wastewater COD levels and odors? If yes, this is the webinar for you.

Recycled paper and board contains a significant amount of starch. Due to amylase enzymes in the mill's process waters this starch usually degrades before recycled fiber even enters a board machine.

Kemira introduces a unique approach and a revolutionary technology that protects both fresh and recycled starch from degradation and improves the starch reuse. By optimizing the retention program on the board machine the non-degraded recycled starch can be retained into fibers giving extra strength and increasing the grammage of the final board product with same fiber usage. Starch reuse also means that the wastewater COD level or odors can be reduced significantly.

In this 45-minute webinar our experts share insights and cases on how to:
improve sustainability through material efficiency
save costs, and
increase runnability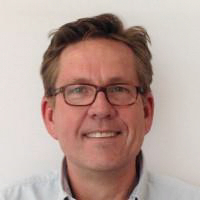 Arno De Beer
Sr. Manager, Commercialization, Pulp & Paper
Arno has a broad experience of 20+ years in the application of functional chemicals. Specialized in retention.
The desired quality from the start
Although starting up a new machine is a significant investment, Kemira will provide everything you need to guarantee the process goes smoothly. With Kemira TCM, we take care of the chemistry for you. We handle your applications, supply the full scope of chemicals, and provide startup expertise. We'll work with you to ensure your new machine is quickly operational and profitable.

TCM also includes Kemira KemConnect™ , our digital solution for smart process management. KemConnect helps you reach your desired quality faster by providing real-time information and expertise for the optimal dosing. It also provides continuous monitoring and reporting on the performance. Kemira TCM is the easiest way for you to reach the desired quality – and we'll get you there at maximum speed.
Get in touch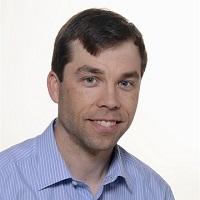 Jaakko Ekman
Sr. Research Scientist, Microbiology & Biotechnology
Jaakko has extensive expertise in the microbiological problems in the paper industry. He has worked in the field for almost 15 years.
Business as usual is bad business
When your paper or board machine is up and running and things just work, the tendency is to keep doing business as usual. But from an efficiency optimization point of view, business as usual can be bad for business.

With Kemira TCM, we can help you improve your machine efficiency through continuous process optimization. The process of setting targets is the key to TCM partnerships because it ensures that the whole team works towards the same clearly defined goals.

TCM also includes Kemira KemConnect™ smart process management, which enables us to continually monitor your chemistries and help you increase process efficiency and machine speed, and reduce costs. As the single supplier for your machine we can optimize the whole papermaking process instead of just single applications, as is case when several chemical suppliers are involved. In addition, we will keep you up-to-date with the latest market-leading products and technologies, and help you understand how they can improve your efficiency and end product quality.

Get in touch